The Dutch Headband Braid: Easy, Step-By-Step Instructions
Braids are back and better than ever! Superstars like Adele, Jada Smith and Zoe Saldana have been seen displaying a unique hairstyle that combines two fabulous trends making a strong comeback: Braids and headbands. What's it called? Headband braids, of course!
The style adds elegance and depth to long hair whether it's curly or straight. It's eye-catching, convenient and comfortable to wear. All you need is long hair, some Aveda hair spray and a few minutes to learn. Spend some time in Dallas hair salons and beauty shops and you'll be sure to recognize some variation of this chic style.
The Dutch headband braid is really perfect for just about any occasion. Wear it daily to keep your hair out of your face while still looking stylish, or jazz it up with your favorite pin or barrette when you're ready for a formal event.
How to Do It Yourself
As elegant as the Dutch headband braid looks, it's surprisingly simple to pull off. With a bit of practice, you'll find yourself styling a braid in minutes that will rival those you've seen in all the fashion magazines and beauty shops in Dallas, TX. Follow these five simple steps and watch our video for reference.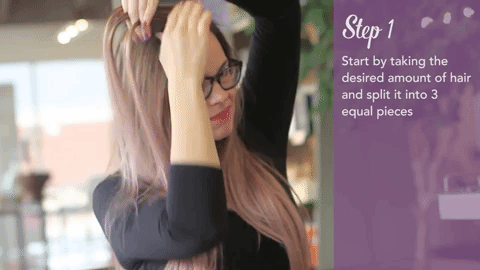 1. Start by brushing your hair to remove any knots and tangles. Part a section to one side, separate the desired amount of hair and split it into three equal pieces.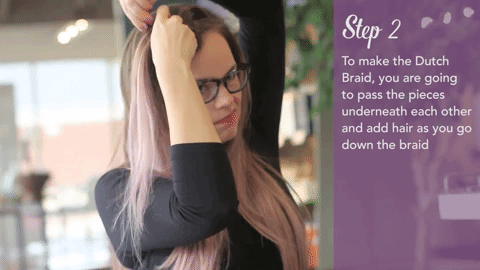 2. Pass the sections of hair underneath each other and add hair as you go down the braid. If you're new to braiding, stop into Tangerine salon and our stylists will walk you through the process.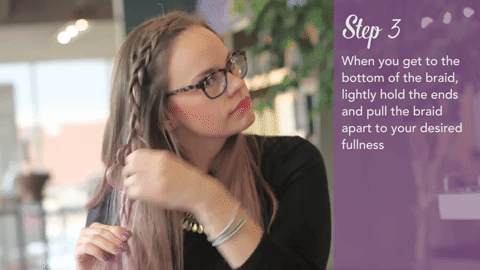 3. When you get to the bottom of the braid, lightly hold the ends and pull the braid apart to your desired fullness. There's no rule here; it's all about your preference. Thin braids create a tiara look; thicker braids create the fullness of a queen's crown.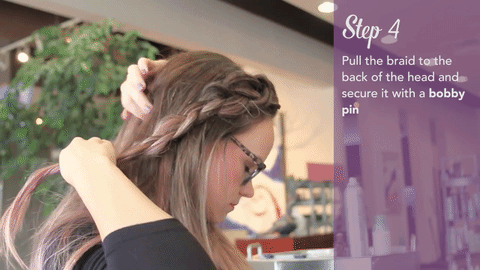 4. Pull the braid to the back of the head and secure it with a bobby pin.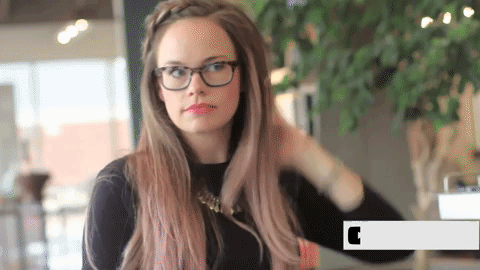 5. Finish with Aveda Air Control Hairspray.
That's it! Once you've mastered the Dutch braid the variations are limitless. Make an appointment today with one of Tangerine Salon's stylists and together we will find the look of your dreams.
To find Aveda hair products, you only need to look for the best hair salon in Dallas. Tangerine Salon is the hair salon Dallas' women go to for the latest styles and products. We're honored to be the exclusive salon for the Dallas Cowboys cheerleaders and proud to host the most talented staff in the area.