Hair Trends for Spring
Hair trends come and go, and while a trend does not have to dictate your style, it is easy to combine the latest look with what you are comfortable with. The runways of Paris, New York, and Milan always give a hyperbole of hairstyles, but if you pay attention, you will see the coming trends for us mere mortals.
This season, the runways were full of exciting looks, but one common theme seemed to prevail, style based on the boho-chic mindset. This spring definitely seems set to be a bit of a melting pot of styles of the past. The looks all pull from the different eras, combining influences from the 60's through today.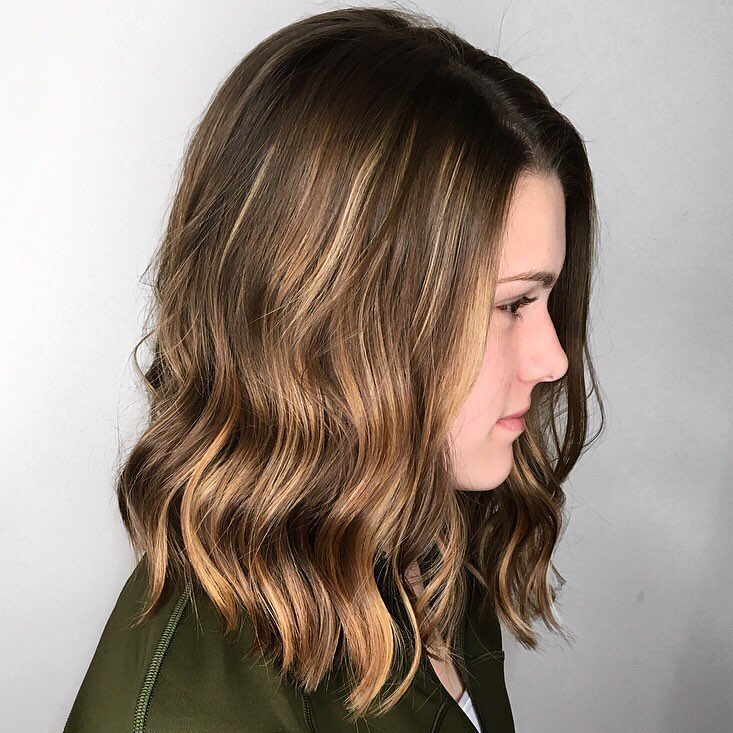 The pastels and grays that have dominated Instagram feeds across the nation seem to be fading out. This spring, it is more about textured color leaning towards more natural shades. Instead of doing a solid blonde with a heavy toned look, opt for different shades of blondes or tones of brown throughout your hair. Balayage is still the trending method to give that natural, graduated looking effect. It just helps avoid those harsh lines when coloring your hair! Don't be afraid to have fun with your color, though. If you want purple tones, get purple tones!
Now for the style...
Picture some of the hairstyles you see celebrities sporting at Coachella, and realize that is what will be seen everywhere this spring and beyond! A lot of trends from the past are coming back and mixing together. From flat ironed, smooth hair to natural waves, all styles will be seen. Hair accessories are also back this season – feathers, headbands, and scarfs. Heck, even the mushroom haircut has found a place in this season's looks. It's a bohemian rhapsody of styles!
Let's start with the easiest way to sport the latest look, add a simple micro-braid or three to your hair. This gives you the bohemian vibe and gives your hair a little character. This works great with naturally wavy hair to keep on-trend.
Pin-straight hair is also back. Long, simple, and sleek is a definite look this spring. Think Cher, and be ready to flip your locks over your shoulder. Remember to use the proper heat protecting products to avoid damage when flat ironing!
The mushroom haircut – think long chili bowl with edge! This isn't the classic nightmare you think of, but an updated version that combines the look with elements of the asymmetric bob that was so popular a few years back.
As far as styling your hair, whatever the cut, the most important things is to have fun! Whether you want to do a high pony, a loose side-braid, a half-up/half-down top-knot, or wear it free-flowing, it is all about embracing you! Whatever you choose, it should look relatively easy.
Oh, and don't forget the accessories! Jazz your hair up with clip-ins, headbands, scarfs, jewels, or even flowers. This is where you can really have fun!
Have fun this spring!
Whatever cut or color you decide on, don't be afraid to have fun! The stylist at Tangerine are all up-to-date on delivering the most modern take of the classic hairstyles of the past and are ready to have you leading the trends this spring! Call today to book your appointment and see what our talented staff can do for you.